[ Click Here To Add Greg's Omni Cancun Promo page to your Favorites - (IE Users only)]

<! start of banner with imbedded links>

Great Omni Cancun Promo
This is one of the top resorts in Cancun and for a limited time we we are able to make some fantastic offers to those who are interested in experiencing the fun and excitement that a Cancun vacation can offer.
The Omni Cancun is an Interval International 5 star resort located directly on Cancun Beach offering the very finest accomodations, amenities, and service. With 3 cascading pools and spectacular ocean views, the Omni has its own special class. There are 5 on-site restaurants to tempt your palate. Enjoy the convenience of daily maid service, brand new world class gym, lighted tennis courts, and satellite TV. Arrange family activities, tours, and rental cars on premises.

Omni Cancun, Cancun, MX
From: gresmi@yahoo.com
Subject: Omni Cancun
There are several outstanding promotional offers currently available at the Omni Cancun Hotel & Villas. You pick the week that you would like to travel for this promotion.
Each promotion week run from Saturday to Saturday and includes airport transfers to and from the airport and a free daily breakfast buffet for up to 4 people.
Prices for the promo are:
Studio $589/week, 1 BR $655/week, 2 BR $795/week and Villas $1075/week.
The accomodations at the Omni are first class and are truly among the finest in Cancun. The Omni is a beautiful resort with great service, fabulous grounds, several quality restaurants, and a brand new gym. It is located about 1/2 to 2/3 of the way down the hotel zone on a very nice section of Cancun Beach.
To take advantage of this very limited special offer, you must attend a 90 minute sales presentation. If you decide to purchase, you'll more than likely get some bonus weeks or other greart perks added into your contract.
For more information or to arrange for your invitation, please email to:

&nbsp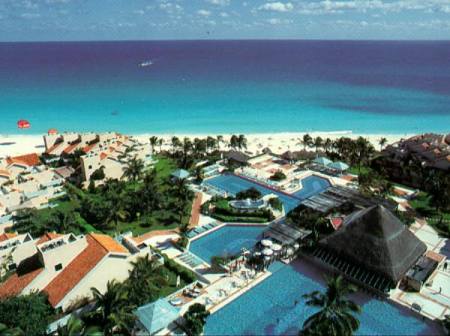 &nbsp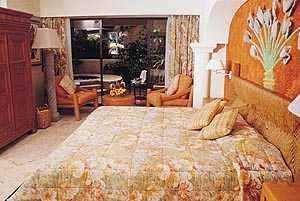 &nbsp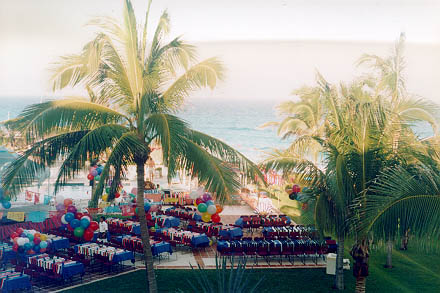 &nbsp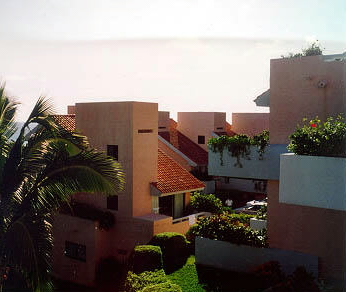 &nbsp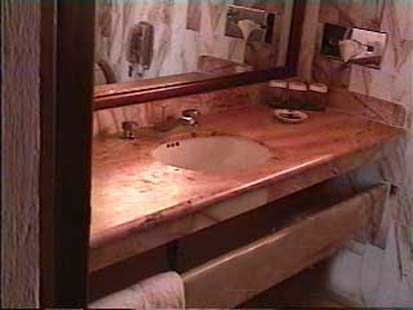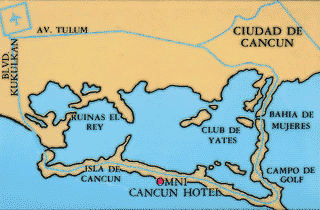 &nbsp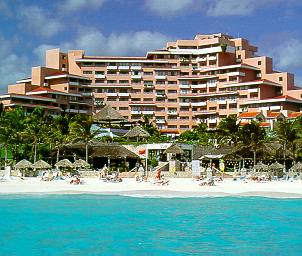 Click on any thumbnail below to view a larger version.


[ Click Here To Add Greg's Omni Cancun Promo page to your Favorites - (IE Users only)] <! start of banner with embedded links>

Number of hits since 09/01/2002